The Time Traveler: Hugh Ellis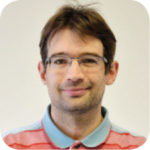 Over a thousand people were made homeless, at least one person killed, and over 200 homes destroyed when a shack fire tore through the settlement of Twaloloka in Walvis Bay on the night of 26th July.
Since then, the response from Good Samaritans has been inspiring. Social media appeals and GoFundMe accounts have been started. Businesses and NGOs offered their premises as collection points and their vehicles as transport. Namibians of all walks of life have donated blankets, clothes and building materials.
The response from middle-class Namibians, in particular, makes me a bit less pessimistic than I normally am about my class, about the often-apathetic people I meet on the way to Virgin Active, Maerua Mall, and the BioMarket in Klein Windhoek.
Too often, we live in an ahistorical privileged bubble, unaware of the needs of our fellow Namibians. Hopefully, in this crisis, we will do better.
But we need to go beyond donating a blanket.
We need to think not just about how we can help people living in shacks – or those who don't even have shacks to live in any more – but about how we can help to co-create a country where there are no people living in shacks.
This will be difficult. It is important we amplify the voices of shack-dwellers and homeless people, rather than speaking over them.
It's important that, if we do help, we do so because it's right, not to seem like saviors on the 'gram. I recommend leaving your camera and mobile phone at home.
It's important we support community-based organizations set up by residents of informal settlements, rather than creating new ones over their heads. The Shack Dwellers' Federation of Namibia, in this regard, may be a great place for your regular support beyond this crisis.
Our businesses really need to step up a gear and assist more. I don't know what has happened to the businesses that pledged to assist the mass land-servicing program that Government agreed with the AR Namibia activist group some years ago… Indeed, what has happened to that program at all?
In any case, any business that owns underutilized land, supplies building materials, or invests in real estate, should think about how it can contribute to eradicating homelessness in Namibia.
It's vital that we all continue to support land reform. We have more than enough land in this country – 825 thousand square kilometers of it. Surely, that's enough for every Namibian to least have a small plot for free, or at minimal cost.
(In this regard, it's worth remembering that many of us who have land now do so because our great-grandfathers got some land for next-to-nothing. There's no need for anyone to feel guilty about that, but it's worth keeping in mind next time you're tempted to tell a 'those who want land must work hard for it' story).
Those of us who employ domestic workers or gardeners should think about what we can do to ensure they have decent housing. Even if it means driving the whole family from Ludwigsdorf to Okahandja Park to lay bricks every Sunday.
I may seem like I have all the answers, here, but I don't. I don't mean to be cocky. I also have to ask myself the hard questions.
It did not take me long to dig an old Mr Price blanket out of my cupboard, along with a winter coat I once bought in Helsinki and have never worn in Windhoek, and drop them off after work at my nearest collection point.
It's going to be harder to interrogate my journalism and English teaching at NUST, to ask the extent to which the poor are really represented in the readings and assignments I give my students.
It's going to take introspection to determine how I should treat that first year who is always late for lectures because she takes three taxis from somewhere behind Greenwell Matongo.
It's going to take resilience to work out how I treat the growing number of beggars who hang around my suburb on municipal refuse collection days, in a way that honors both their humanity and my limited means.
Because I'm that guy – you know, child of the 90s, mediumly successful poet, etc., I can't resist ending by quoting something from a song by the band UB40:
It's a long dark night, good people, descended on our land;
Share your light, make a flower grow in the desert sand.
Hugh Ellis is a Namibian citizen and lecturer in the Department of Communication of the Namibia University of Science and Technology. The views he expresses here are personal views. Follow Hugh's blog on http://ellishugh.wordpress.com