Staff Writer
The Ministry of Finance has added an additional N$210 million to its initial budget of N$562 million, budgeted for disbursement under the Emergency Income Grant (EIG), a once-off N$750 cash payment per qualifying person, on the basis of meeting a set of criteria.
To date according to figures from the Ministry of Finance, 765,452 beneficiaries have already received payment under the scheme launched in April by government to aid those who have lost jobs or income, as a result of COVID-19 from an initial estimate of 739,000 Namibians.
"As we speak 765, 452 have received their grant already. When we started the verification process the figure for the beneficiary stood at 747,281. There was a break from May up to somewhere towards the end of August due to the verification process that was going on," Ministry of Finance spokesperson, Tonateni Shidhudhu said.
"Indeed, we have reached the target of 739,000 people and delivered beyond it. This was just a projection and in mega national projects such as this one, one has to be prepared for some escalation. But I must tell you that, of the amount that was initially allocated there was an additional N$210 million top up. So this amount was budgeted at 772 million dollar. There is money to cater for all the qualified applicants."
This comes as the scheme now in its fourth month since it was launch with 18,171 beneficiaries having been paid in the past two weeks.
"It has been a complicated process because of large records that we received from all the regions of the country. Some people went for verification process when they were not supposed to have gone and they have just made our work difficult. Many were impatient but they were actually in the process of being paid," he said.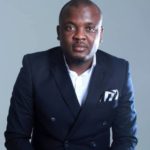 "The process has been slow due to many factors. As I mentioned earlier we have processed a lot of names and during the validation process we found that many of the people on the list were actually paid already. Also, this project has revealed the need to strengthen the literacy program, especially in rural areas. Many people were struggling to understand basic instructions on the applications and ended up making mistakes in the process. People should learn to read and write. Young people should try to improve their basic understanding of the English language to help themselves and those around them."
Shidhudhu said the final batch of 13,188 applications for the grant is currently undergoing verification.
"Last week, we submitted the last names from the Ministry for further validation. Of course, not all of them will qualify for payment. The validation process checks against the names that were already paid, those who are probably receiving other grants or working and categorized as not having lost income and those who do not qualify for the grant for various reasons. So that number will decrease," he said.
"It is our hope that every qualified applicant will receive his or her grant at the end of the process. We will reconcile the data against all the applications to assess if we have reached out to all the qualified application, just to ensure that no one is left out."
The EIG forms part of the N$8.1 billion economic stimulus package announced by government to confront the coronavirus economic fallout and was expected to go a long way in assisting formal and informal businesses directly affected by the virus lockdown measures.