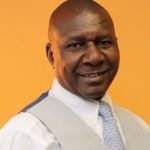 Oiva Angula
The two past weeks, Namibia's National Assembly has been embroiled in a dramatic, sometimes bitter, debate about national reconciliation. This is not the first such debate since independence in 1990. Namibia seems to be burdened with a lingering wound of its past with some sections of society still crying for reconciliation, social integration and national healing. The great hope of a society based on social cohesion as promised at independence appears illusive for some Namibians.
As a survivor of Swapo's Lubango prison camps, Tangeni Mureko, 49, needed no reminder of how painful it was to live; how terrible to die.
Mureko was detained by Swapo shortly after his arrival in Lubango, southern Angola, when he was 15. His jailers accused him of being a South African spy. "The tiny dungeon in which I was caged was eerie enough to give you chills – even if you do not hear the clanking of military boots and detainees' screams," he recalls. "I felt bored, lonely, upset, angry, and helpless and did not believe that I would be harmed by my comrades."
He was subjected to brutal questioning by the Swapo security agents, during which he was constantly beaten with sticks, deprived of sleep, and tied upside down, and subjected to other torture methods to cause him serious bodily or mental harm. "Worst of all were the lashes," Mureko says. "For three and a half years, imagine being bare feet, wearing flappy shorts and a telniashka vest – Soviet army underwear—and nothing else. And a diet of porridge or rice. So we all soon were suffering from a host of diseases: asthma, malaria, dysentery, beriberi—that was a real killer. And depression."
As he recalls those terrible years and finally the day of homecoming on 4 July 1989, together with 152 fellow dungeons survivors, Mureko makes a short gasp, exhales, and stops breathing for a few seconds. "My brother Adolph and four of my cousins – Lucky, Patrick, Simon and Samuel were killed, alongside many others in the Lubango prison camps in 1989, just a few days after I was released on 19 April with other detainees as part of Resolution 435 which called for the release of all political prisoners by our liberation movement Swapo and apartheid South Africa."
Mureko could hardly think of them still alive 30 years after the attainment of self-rule from South Africa in 1990. "I could not wait to see them dead already," he said yesterday, "because they had stopped suffering." His brother and cousins – known as the "Mureko brothers", are listed by a Namibian-based advocacy group, Breaking the Wall of Silence (BWS), as part of the disappeared victims of the Lubango prison camps.
BWS asserts thousands of people suffered and died in the Lubango prison camps because of Swapo's perverted, tribal bigotry and paranoia that dirtied Namibia's war of independence in the 1980s. It further estimates that hundredsof innocent cadres – all members of Swapo and its disbanded armed wing, the People's Liberation Army of Namibia (Plan), are still unaccounted for.
BWS was formed by Swapo ex-detainees, their relatives and concerned Namibians some 24 years ago to seek truth and closure to rights abuses carried out by Swapo in exile, especially in Angola.
"What happened in Lubango was a great human tragedy and act of evil," Mureko sighs. "The least we can do is to make sure that Namibians see the human faces of us the survivors so that the victims of the Lubango crimes are not merely a story but an issue we must face directly in our lifetime."
Another ex-detainee Benjamin Gawiseb says that the Swapo Party had been in government for 30 years now. "Even in government the Party has denied real justice to thousands of its victims, dead or alive. Instead its leadership opted for a short-cut: decreeing a policy of so-called national reconciliation," Gawiseb maintains.
"Such a move did not take into consideration in any meaningful sense of the word the victims' voices. This amounted to choosing impunity for those who carried out a reign of terror against innocent Namibians – both inside and outside the country during the war of liberation, "he says.
Some justify the Lubango purges, saying they were "a necessary evil" to safe Swapo from being undermined from within. Others say, "Victims were caught in the crossfire" of the liberation war.
A group of ex-detainees and some family members of the disappeared had an audience with President Hage Geingob at State House in Windhoek on 15 May last year, with the meeting ending inconclusively. President Geingob told them to accept that any such [brutal] acts were part of the war that Namibia underwent and thus they have to move on with the times in the name of national reconciliation
According to ex-detainees and families of the disappeared, such viewpoints clearly fail to grasp the fact that the movement's authoritarian culture and the absolute power of its security machine under Solomon 'Jesus' Hawala, notoriously known as the 'Butcher of Lubango', were crucial factors in the tragedy known as the Swapo spy-drama of the 1980s.
To be continued tomorrow….
Due to space and reading time consideration for an e-newspaper, this opinion piece has been divided into Part 1, in our edition on Thursday and Part 2 for our edition on Friday. Please read both parts. – Ed