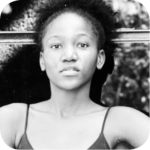 Clementine Tjameya
Matshidiso Moeti, World Health Organisation (WHO) regional director for Africa has listed Namibia as having reported zero cases of COVID-19 over a couple of weeks. I humbly question this conclusion.
I am not a doctor, nor do I have any health care training. Admittedly, I can make my choices about what to believe regarding COVID-19 in Namibia, based only on what I read. With the low level of testing in Namibia (maybe only 1000 tests done for 2.5 million people), I am not certain the number of 16 cases can be accurate. Countries with reportedly high infection rate numbers are testing people by the thousands per day or per week. Namibia, is giving away test kits to Zimbabwe rather than using them to test our own people. Testing the public is not happening in Namibia. Therefore, I believe we cannot ever reliably know how widespread the virus really is.
A few weeks ago there was a video on social media of Landless People's Movement (LPM) leader Bernadus Swartbooi saying that people are just made to believe that there were only 16 COVID-19 confirmed cases in Namibia. He says that the reality was that there were over likely many, as much as 100, cases in the country. Swartbooi, admittedly a politician with his own agenda, stressed that people should not believe information about COVID-19 that is said by the president or by the current health minister, Kalumbi Shangula. He believes that people should pay more attention to information released by former health minister Bernard Haufiku, who works in the Office of the Vice President.
During a pandemic where a lot of people are afraid and the news from other countries is frightening, I am not certain that an 'argument' over which national healthcare official is credible, is in the best interest of the public. And yet, this is such an important issue. We all should be aware and make informed choices about what we believe.
That said, I tend to agree with Swartbooi's main point. I cannot accept that there are, for a well-researched fact, only 16 confirmed COVID-19 cases in all of Namibia since April 5th.
It has also been reported that potential virus carriers were left walking around freely. People who were in contact with quarantined cases without protective equipment, returned to their homes as normal. Social distancing is a joke in most of Namibia outside of the main cities. The fervent push to wash hands before entering any mall or store has stopped. Even the president attended a party with more than 10 people present during the lockdown and shook hands.
In my view, most politicians and business people are primarily concerned about the economy. They want us to believe that the virus is not spreading that fast so that people will go back to work. While I recognize that Namibia's economy was already failing before the pandemic and COVID-19 has made things much worse, I think that human lives are worth more than the economy.
We know that the virus has negatively affected all Namibian industries, but this doesn't mean we have to overlook people's health and rush back to work as if everything is still the same. I know this is not an easy thing to have happening. But, I think lives are more important than money.
Many countries are doing battle within themselves about government leaders pushing for an immediate reopening while their numbers of infections and deaths are rising. I think Namibia is, even with the 'stages' of reopening, moving too fast to 'normalize' when we don't have sufficient testing to confirm our questionably low infection rate.
Namibians need to understand that we are not the only ones failing economically. There is an African saying that says, "A proud heart can survive a general failure because such a failure doesn't prick its pride. It's more difficult and more bitter when a man fails alone."
Nations and economies rise and fall. However apocalyptic things may seem now, we will pick ourselves up; we will be back on our feet again.
In South Africa, there are almost 8,000 confirmed cases with 153 deaths. We can easily fall in South Africa's shoes if we become careless believing that "there have been only 16 active cases in the country".
I insist that government should prioritise people's lives. May we realise that human lives are always worth more than the economy.