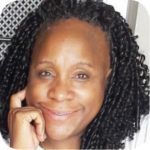 Jackie Wilson Asheeke
OK…it's a lockdown and we cannot go out. It is time to go 'ghetto' with the food stuff in your pantry, cupboards, freezer and fridge. By that, I mean: make a meal with what is there. Times are gettin' real… We have already been on recession rations for three years. But, with COVID we have to cut down even further. Waste not, want not.
I boiled some colorful pasta I had in a kitchen jar as a cute decoration. I added some frozen broccoli, a beef magi cube, and about four tablespoons of ground meat, sautéed with a red onion that was nearly dead. Then, I grabbed a chunk of mozzarella that was hibernating at the back of the fridge (I had to cut a couple of moldy bits off) and grated it over the hot food). I put it all together and made a nice dinner for three.
On that same day, I took some flour, cocoa powder, oil, an egg, sugar, baking powder, baking soda, salt, a large chocolate bar that got lost in the freezer from Christmas time and made chocolate chip muffins for dessert. I am no expert, but if that meal cost me N$20 per person, I'd be surprised.
I cleaned out the deep freezer to see what was there. I found bits of frozen meat from various goats and sheep that were butchered on the farm some time ago and yet were sealed well. They were in great shape.
I chopped the lamb into bone-in chunks, added frozen carrots (no fresh ones left in the store), frozen peas, onions, garlic powder (no garlic in the store), salt and pepper put it in the slow cooker and made a terrific dinner with that. I took some left over rice and infused it with coconut milk. I found that unexpired can at the back of the cupboard from a dessert I did for New Year's. So, I was good to go.
For another meal, I finely diced the goat meat, left it in a papaya skin (we ate the fruit flesh over yoghurt for b'fast) for two hours to tenderize it. Then, I added an egg and bread crumbs to make goat meat patties. I grilled onions and strips of green peppers in butter to put on top of the cooked goat burgers on brötchen. The bread was a bit hard, so I sprinkled water on it, put it in the microwave for about 5 seconds and all was soft and delicious.
Before I cooked it, I spiced the diced goat meat super fine. I baked the burgers in the oven with the two tablespoons of vegetable oil. I shredded a floppy half head of lettuce dying a slow death in the veggie bin, sliced some tomatoes thin (I only had two). Then, I broke out the Greek yoghurt (mixed with Worchester sauce), ketchup (mixed with beer) and honey/mustard (mix the two together, 2 dollops of honey to one-half dollop of hot mustard) as dipping sauces. There you go! A Namibian Lockdown Po'boy! (Goat meat instead of prawns – but we all have to improvise here).
Today, I took some packaged dried black eyed peas I had in the back of the cupboard where they have rested in the cool dark for nearly a year. I found two pork sausages, four strips of old bacon hiding in the back of the fridge. Also in hiding were a couple of slices of nearly dried-up German cooked ham (left over from sandwiches I used to prepare for my lunch at work).
I went back to soul food days. I soaked the beans in salted water for about four hours. Then, I put them in the slow cooker with the meat I had assembled. I had chopped the pork up to small chunks and squeezed the meat out of the sausage sleeve. I added sweated onions, a package of vegetable cup-a-soup, and a dash of cayenne pepper. It took about three hours in the slow cooker, because I purposefully left it on low. You will lose your soul food membership card if you serve undercooked black eyed peas.
Next, I found some corn meal hidden in the cupboard and decided to go down home. I made some corn bread. Yes, honey…I did.
I used 1 cup yellow cornmeal, 1 cup flour, 1/4 cup sugar, 4 tsp baking powder, 1/2 tsp salt, 1 cup milk, 1 large egg, and 1/4 cup cooking oil. I mixed it all together and poured it into a well-oiled and floured cake pan. It needs a super-hot oven for about 20 minutes. I spread lots of butter liberally across the top as soon as it was baked. I served it on the side of the black-eyed peas and pork. I made some simple white rice with frozen green peas to go under the beans. If this meal cost more than N$20 per person, I'd be shocked.
We are on lockdown. Daily marketing is out. You have to make do. To relax in the evening sun, I decided to enjoy a cocktail. I realized that I didn't have tonic water, so I went 'hood for a solution. I drank some Gin and Juice on ice. It is what it is.