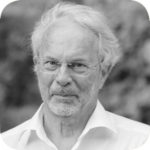 Henning Melber
Namibia turns 30 this month. Its former liberation movement, the South West Africa People's Organisation SWAPO, has been in power all these years and the country has been relatively stable, with a wide range of civil liberties.
But not all is well in the state of Namibia. Despite what seems to be a positive track record, many will not celebrate this year. As Geingob starts his second term, the republic is more divided than ever.
For the first time Geingob, as presidential candidate, obtained fewer votes than his party. His 87 percent of 2014 shrank to a mere 56 percent. He warded off the challenge by another member of the party, who registered as an "independent" candidate, but enters the second term in office much weaker than before. The party faces internal battles eroding his authority. Former independent candidate for president Panduleni Itula's expulsion from the party, while expected, will have yet unforeseen downstream backlash. It will not heal the gaping divisions within the party or close the generational divide.
Some things that have gone wrong
Recent years have been rocky economically. Fiscal prudence was neglected and despite continued warnings, the government lived above its means. By 2016, a full-blown recession kicked in. Promises were no substitute for realities. Geingob's Harambee Prosperity Plan, became only a wish.
Almost a million people (40 percent of the population) live in shacks. Geingob promised to deal with it. No visible improvements have happened. Over half of the population has no access to proper sanitation and an outbreak of hepatitis E in 2018 continues to take its toll. With Covid-19 locking down the nation and confirmed cases up to seven (and rising daily) one can only look on in grave concern about the happenings in the Land of the Brave.
After Geingob's first term in office, the country is further away from economic development goals than ever.
Namibia ranked 130th out of 189 in the 2019 Human Development Index. The value declined by over a third. Nearly 40 percent of the population were classified as multi-dimensionally poor – a definition that includes having insufficient access to education and health services, energy and water – and another fifth as vulnerable to multidimensional poverty.
In late 2019, #fishrot made international headlines. It involved the largest Icelandic fishing company, the Namibian ministers for fisheries and for justice, several high-ranking officials from state-owned enterprises, and lawyers. Most of whom sit in jail with others soon to follow. Hundreds of millions have been stolen and misappropriated in this massive fraud.
In mid-2019, the minister of education, arts and culture, Katrina Hanse-Himarwa, resigned from office after being found guilty of corruption.
As his second term gets under way, struggling with the unprecedented Coronavirus albatross, Namibia which was considered for many years a success story internationally, has shown severe wear and tear.
The "born free" and youthful majority are sick and tired of the mess. While a social, inter-generational contract vanishes, insults are hurled. Geingob has been called a 'dog' on social media and at election rallies.
But invective is no substitute for politics. This cannot build a sustainable future for democracy and human rights. And it certainly offers no political alternatives.
In the interest of the people, a new social contract for the benefit of all should be the priority. After 30 years of independence, Namibians deserve better.
Article shortened – Ed.