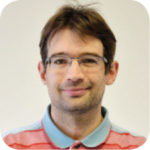 The Time Traveler: Hugh Ellis
From the spoken word movement's start in Namibia until the recent Covid-19 outbreak, I routinely attended and performed at poetry nights in Windhoek.
While not all the poetry was excellent, and a small amount was frankly terrible, some of it bowled me over with its lyrical genius. The movement also provided a start, or at least a boost, to many now-famous names in the music industry, including Lize Ehlers, and Mark Mushiva of Black Vulcanite fame.
Last year I was privileged to be a judge at the Namibia Theatre and Film Awards. While some of the record number of entries to the awards were frankly terrible, most were turn-your-world-around inspiring. Movies of the caliber of The While Line, Iitandu, Hairareb, and Baxu And The Giants show that Namibia is well on its way to rivalling Hollywood or London's Pinewood Studios as a filmic center of excellence.
In 2015 I was honored to be a speaker at Namibia's second-ever TEDx Talks. I was talking about some research I had done (about teaching of technology, if you are interested, the talk is still online). I was nervous as hell, and frankly, my talk may have been terrible, but the caliber of speakers we assembled, giving their insights about politics, economics, creativity and leadership ,was nothing short of inspiring.
We often think of the future of Namibia, the future engine of our economic growth, in terms of heavy industry, engineering, manufacturing and technology.
There's nothing to say we can't do technology – remember that the Director of the NASA laboratory behind the recent robotic missions to Mars was a Namibian, Japie van Zyl who died last month. And if you want to promote car manufacturing in Namibia, don't let me stop you. But for my money, Namibia's real talent and hope, the things that Namibia can wow the world with, lie in creativity and the arts.
I always think it strange when governments reduce funding for the development of the arts, or universities refuse to invest in arts and humanities programs, and then justify these decisions on 'economic' grounds.
It is estimated that Hollywood contributes 504 billion US dollars a year to the American economy. Nollywood, those West African movies whose basic sound and melodramatic plot lines we like to snigger at, contributed 2.3 per cent, or 239 billion Naira, to Nigeria's Gross Domestic Product (GDP) in 2016. Before the restrictions imposed due to Covid-19, Britain's 'West End' theatre- industrial complex was poised to contribute 11 billion pounds this financial year to UK national income.
Since the arts are, or were, routinely performed in front of an audience, since many Namibians have only limited access to the Internet, if at all (and if they do, most of their data these days needs to be spent on work and school), the arts have no doubt suffered during this time of Coronavirus restrictions.
It is to be hoped that we can find ways, in co-operation with government and other players, for the creative sector to bounce back. In this regard, the grants currently being administered by the Arts Council and the Film Commission are a step in the right direction.
In the early days of Spoken Word Namibia, some people would dismiss us poets and musicians and dancers and others as a bunch of weed-smoking hippies. I never touch the Holy Herb, for what it's worth. But the idea was, we were deviants who had nothing useful to offer society. As the arts in Namibia develops as an employment-generating business, I'll be happy to see such people eat their words!
Hugh Ellis is a Namibian citizen and lecturer in the Department of Communication of the Namibia University of Science and Technology. The views he expresses here are personal views. Follow Hugh's blog on http://ellishugh.wordpress.com