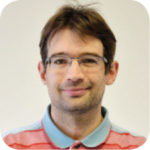 The Time Traveler: Hugh Ellis
One sporting event that I'm delighted has not become a total casualty of the Covid-19 pandemic is the Tour de France.
Imagine riding a bicycle up to 200 kilometers a day, every day, for three straight weeks, over mountain passes and along windswept coasts, clocking maximum speeds in excess of 60 kilometers an hour? That's the kind of feat these athletes deliver, year on year.
As someone who takes a bike out for a 10-kilometer spin on Saturdays and Sundays, I've always thought it completely out of this world.
Of course, the reputation of the cycling Pro Tour has taken a battering in recent years. The unmasking of Lance Armstrong as a drug cheat a few years back, followed by revelations that the US Postal Service Team and USACycling were in on the crime, and indeed most pro teams were using banned substances though the 90s and early 2000s, did the sport no favors.
(One who blew the whistle on Armstrong, the cyclist Floyd Landis, himself a recipient of a positive steroid test, now owns a thriving medical marijuana business. You couldn't make this stuff up if you wanted to.)
Women's races are underfunded and under resourced compared to the men's tour. There are too few professional cyclists of color, and too few African and Asian citizens at the highest level. South America only recently made a decisive impact on the Tour, not least through Colombian defending champion Egan Bernal, the first-ever Latin American winner of the race.
But I don't want to concentrate on the problems and issues today. Because it's worth celebrating what these great athletes do achieve, and what they represent.
Three weeks' cycling through actual alps, over 3000 kilometers in total, takes a toll on the body. Many riders look noticeably thinner at the end. A fair number drop out well before the finish line in Paris. It's suffering and sacrifice and putting one's comfort last, not only during the race, but a whole spring and summer of training beforehand. In 1967 one rider even died on the course – Tom Simpson, whose last words reportedly were 'put me back on my bike.'
Whereas most sportspeople these days seem to spend pre- and post-event interviews talking smack, cycling, for the most part, remains a sport of gentlefolk. In cycling, if you need to get 'one up' on a rival, or impress your boss, you shut your pie hole and ride. Comradeship is part of cycling's lifeblood. Pro riders have even been known to go on strike by agreeing to ride slowly if they judge the race organizers have made the course too dangerous.
In a world which often seems to value personal comfort above all else – even laziness and boredom as long as you do the bare minimum – the Tour's Spartan-ness seems to come from another planet.
Maybe, at the risk of being a killjoy, we need to renew that spirit of suffering and sacrifice in society. Scandals aside, we need to renew that relationship between effort and reward. We also need to renew the spirit of solidarity between rivals that – at least in an ideal world – cycling represents as a sport.
That's why you'll see me glued to my TV most weekend afternoons this September.
Hugh Ellis is defending champion of the Saturday Morning Eros Coffee Shop Ride, and has a day job as a lecturer in the Department of Communication at the Namibia University of Science and Technology. The views expressed here are personal views. Follow Hugh's blog on http://ellishugh.wordpress.com