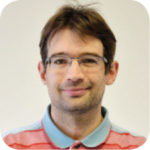 The Time Traveler: Hugh Ellis
The rapper Kanye West's decision to run for US President, announced via tweet on the fourth of July, set sections of the Internet on fire.
As did a strange rally a couple of weeks ago. Kanye showed up on stage in a bullet-proof vest, explained he'd wanted his wife Kim Kardashian to have an abortion until God told him personally to get with the program, said that family planning clinics have been placed inside cities by white supremacists to 'do the Devil's work', made out presidential hopeful Joe Biden to be a boring loser, and implied that he would run the US in a similar way to the secret country of Wakanda in Black Panther.
Before we dismiss this as a random rant, it's worth saying he repeated all of it in an interview with none other than Forbes magazine.
This is all fun and games, but what does it mean to me? What does it possibly mean for the Namibian HIV patients having their treatment paid by PEPFAR, or for citizens of the dozen or so African countries hosting US military bases?
I mean, it's not like a reality TV star whose only political credential is fame can actually become President, right?
It's hard to express the excitement many of us hip-hop fans felt when Kanye West released his debut album The College Dropout.
In the midst of so many average artists these days, here was musical genius, effortlessly blending hip-hop, jazz, rock, and gospel influences.
In a world that continues to degrade black folks, it was fantastic to see someone, perhaps like the boxer Muhammad Ali before him, who not only claimed to be the world's greatest, but could seemingly back it up.
Some say Kanye's current running of his mouth is a result of bipolar disorder, a severe mental illness which can have one enthusiastic about life one moment, and depressed to the point of suicide the next.
He has certainly tweeted about his mental troubles, his medication and his distrust of psychologists, about how he believes his God will save him from himself.
To others, the misogynist and at times self-hating, anti-black tone of Kanye's utterances, at a time in history when women and people of colour are literally fighting for their lives, can never be acceptable.
In an interview with The Guardian, Josef Sorett, Professor of African-American studies at Columbia University, said Kanye's rhetoric is no random outburst. Even if a publicity stunt, it cannot be divorced from the prejudices of the black, middle-class, Christian America that he comes from.
For many who grew up with Kanye and his mother Donda on the South Side of Chicago, being unapologetically (and often conservatively) Christian was part of being unapologetically black.
Bizarre as Kanye's rants at Planned Parenthood and the US Democratic Party seem to be, Sorett noted, they reflect real historical concerns about unethical medical practice towards African Americans (see: Tuskegee 'experiment'), and the self-righteous entitlement of liberal white politicians to the black vote.
Kanye could have been me. I mean, I don't have a string of hit albums, a supermodel wife and a billion dollars' net worth. But otherwise, we're, like, kind of the same.
Jokes aside, I would never claim to have gone through the hardships that Kanye has.
But, but, his strange rhetoric does strike a chord, because I too, grew up in a supposedly revolutionary (but in many ways privileged) environment. Where church was supposedly liberation, the State was not to be trusted, and many people supposed abortion, rather than the essential health care that is actually is, was murder.
For sure, I spent my twenties and thirties with mental ailments that could make me suicidal. I recognize a depressive social media outburst when I see one. Having obtained a small amount of power in my forties, and having spent my childhood as a refugee with none, I have an inkling of 'Ye's urge to put the world to rights.
Like Kanye, I could be President in 2024 – after all, I live in a country where people with no credentials beyond being junior academics fancy themselves State House material.
But like Kanye, I need to be much more careful about what I say.
I need to question the conservative, Christian, middle-class, spaces I come from, rather than assume their prejudices. I need to make sure that I'm fighting this generation's battles, not those of the 1960s or 1980s. I need to not let my anger lead me to say violent things online, and to stop passing off inappropriate rhetoric as mental illness.
Here's to 2024, brother Kanye. We've got anti-viral drugs and armored rhinos to discuss. You and Kim are welcome to stop by my flat in Windhoek at any time.
Hugh Ellis is a Namibian citizen and lecturer in the Department of Communication of the Namibia University of Science and Technology. The views he expresses here are personal views. Follow Hugh's blog on http://ellishugh.wordpress.com