Staff Writer
Namibian banks are reluctant to offer relief packages to their clients in the wake of the coronavirus pandemic as the country battles to contain any possible transmission from the 11 confirmed cases, despite banks in other countries including South Africa having done so.
This comes amid calls for banks operating in Namibia, which have been recording multimillion-dollar profits over the many years, to assist their clients during this period.
In South Africa, Standard Bank announced that it will offer a three-month payment holiday for students with loans and small businesses with a turnover of less than N$20 million and the offer will be extended to clients who are in good standing on their loan repayments.
Already uncertainty has gripped the country as businesses and individuals struggle to meet their financial obligations after government imposed a 21-day lock down to limit transmission of the coronavirus in Namibia.
According to a statement issued by the Bankers Association of Namibia (BAN), unlike in other countries were a blanket policy has been applied, any payment holiday to be implemented by Namibian banks will be applied on a case by case basis, a move which could disenfranchise many.
"BAN member banks will also continue to provide funding where required against a strong business case and other relevant terms and conditions. Payment relief to each bank's existing client base will be made available to those customers impacted by COVID-19 on a case-by-case basis. Customers are advised to approach their respective banks rather sooner than later," BAN Chairperson, Sarel van Zyl said.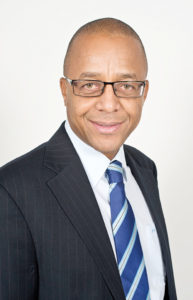 The announcement by BAN comes after the Bank of Namibia had earlier announced that all banks will be expected to grant loan payment holidays for periods ranging from six to 24 months.
"Banking institutions should apply such holidays in a transparent, fair and equitable manner. In implementing these measures, banking institutions should act in the national interest and be guided by their internal policies and processes," BoN said in its statement after meeting the banks.
BoN, doing its part to aid the banks in implementing the payment holidays, had agreed to relax the determination on liquidity risk management. This is where banks are required to ensure that their cash inflows match their outflows, reduce the capital conservation buffer to support banking institutions that supply credit to the economy, and postponed the implementation of the 25 percent single borrower limit and concentration risk limit. This allows banking institutions a wider scope to lend to vulnerable sectors of the economy.
The negative impact of the coronavirus out break on businesses has also begun to be felt, with the Namibia Chamber of Commerce and Industry (NCCI) warning that business will struggle to survive the effects of the outbreak.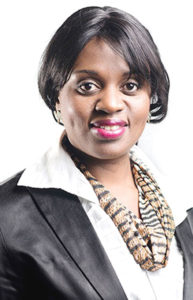 "One of the biggest concerns of the business community is the financial viability of their business in the forthcoming months. After weathering the prolonged economic recession, most are already stretched financially and do not have cash reserves to mitigate the effects of COVID-19, should the economy be further plunged into uncertainty," NCCI Chief Executive Charity Mwiya said.
"Keeping Namibians employed and ensuring that second-round effects don't make things worse on the other hand is a major concern. Hence the need for fiscal/monetary stimulus because mass layoffs and more unemployment would be unaffordable for Namibia, socially, politically and economically."
With the tourism and hospitality sector hard hit by the coronavirus outbreak and government's precautionary measures to ban arrivals, Westair Aviation was the first company to announce it was sending 60 employees home due to flight cancellations.
Hilton Hotel has announced that it will be sending an undisclosed number of employees on two months compulsory unpaid leave, while Avani Hotel will be closing its casino, Stratos and Dunes restaurant.