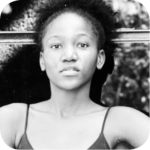 Clementine Tjameya
Every senior student has at least that one aunt, uncle, granny or just random community member who is always so pressed about when you are finishing your studies. But can someone please tell these busy buddies that things are tough here at varsity. You can't go around randomly stressing other people's children with questions like, "When are you graduating?" Is there a time line set for when I am supposed to finish my studies? And even if there is who says I want to follow it?
This is not high school. We are seeing flames. In here, we don't graduate when we're expected to; we graduate when we have managed to pass all our courses, emphasis on manage. I have a few friends who are doing engineering, and believe me when people say those people are depressed, they aren't joking. I don't know what those people go through in their faculty but whatever it is, it isn't good. I was sitting by the admin building on campus, waiting for the bus to go for karate when one of my engineering friends just came and sat by my side. He looked like he was partially asleep. He said he had been drinking energy drinks to stay awake because there was a lot of school work to be done.
"So what's up? What are you doing here?" he asked.
"Oh, waiting for the bus to go for karate," I replied.
"Great, can I come with? I need to get away from books please. I need to do something that isn't school related. I am tired of books and school."
He was hopeless. I was shocked that he would literally consider anything at all over school at that moment. I know whatever stress he was going through was intense because he hates exercise. I feared he wouldn't survive the training session, but he begged to go because he so badly wanted to forget about school for a while. We went together and I could see that he was really struggling to keep up with the rest of the class, but he thanked me after. He looked so accomplished that he finally managed to do something for two hours that was in no way school-related.
Another friend of mine would just call and decide he wants to get away from home because all he sees is books everywhere. Weirdly enough I understand him. Sometimes he would even stay overnight and sleep on the couch.
"I feel like students need to come up with a support group where we just meet up and cry about the stresses being put on us by school. Like we don't even need to talk, we just have to cry and shout our stresses out," he would say.
Now to all the busy bodies out there who are so bothered about us getting our degrees on time, please don't stress us, especially those back home. I will be walking in the streets and stop to greet a granny and immediately after exchanging greetings, the person just decides to inquire about my studies.
I feel like parents and everyone back home overlooks all the challenges we face when they send us to varsity. We know the primary reason is education, but we are only humans. We get tempted to go out there and discover a little about what the world can offer.
It's important to make free time for hobbies and interests apart from school. Be serious about your school work, but don't take the school with you at home. Don't stress yourself too much. Cancel some modules and do them the following semester if you have to. Don't worry about the graduation monitors; they have no idea how much effort you're putting in.
Just know that no matter how much work school work you have, don't forget to take a breather. If those people back home keep asking you when you're graduating, tell them you'll graduate on graduation day, and then leave them to figure out the date and year. Don't invite unnecessary stress into your life!