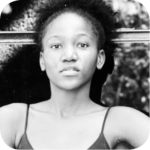 Observatory: Clementine Tjameya
It is devastating the amount of catastrophic events that can happen in just a week. The past week has been nothing but a string of unfortunate events for our country. For starters, there is the Twaloloka shack fire that left everyone in dismay on behalf of those who were affected. Then there are homicide cases and a suicide case, and to top it all off, Covid-19 cases are spiking like a forest fire. The Namibian Director for the Centres for Disease Control and Prevention (CDC) Eric Dzluban said yesterday that the rise in cases is very likely to push up the death toll. This all leaves me in wonder of what we should look forward to in the next few weeks. It feels as if all will get worse before it gets better.
I want to focus more on the Twaloloka fire and the lessons I've drawn from it. I like to think that no matter how destructive a situation is, there is always something constructive that we can learn from it. That fire was so raging it turned everything in its path into nothing but embers. It was tragic to watch. Videos and articles of it were circulating everywhere on social media. It was saddening to hear that they lost all their belongings except for the clothes they had on. It was even more so that there was loss of life.
What gives me hope for those residents is seeing how people are reacting to the tragedy. Within a few hours of the incident news was spreading and the whole nation was grieving along with the fire victims. It is heartwarming to see how we are all uniting instantly to help those who were affected by the fire. The amount of sympathy and willingness to help the affected is amazing and humanizing.
Messages and posts were and are still being shared about making donations to help the affected. This reminded me of how we should be as a nation, united and always willing to lend a helping hand where we can.
I am totally in awe of how quickly everyone, including the government, is helping out. Two days after the catastrophe, the Erongo governor Neville Andre, allocated land to the victims for temporary resettlement and renamed the area 'Otweya' which means 'We are coming'. Andre said that this new name serves to assure the Twaloloka residents that the government will fulfill their hopes for a better life. The temporary tent homes were allocated immediately to everyone who was left homeless by the fire as they wait for a new settlement.
The way the nation reacted to the Twaloloka fire made me wonder, what if we had the same exact reaction to every situation? What if the government handled every matter in the country with the same urgency they had towards that fire? One of the victims told the Namibian newspaper, "When they move us from here it should be to a permanent place that is not congested and has all services such as water and electricity. We also no longer want to live in shacks or structures built with flammable materials because we have lost our belongings in shacks."
This has people all over the media saying that had the government attended to their housing needs urgently and built them houses through the Namibia Housing Enterprise (NHE) mass housing project, the fire wouldn't have swept through the whole settlement. There wouldn't be shacks made of flammable material to begin with, so the fire likely wouldn't even have spread from one house to another. This made me realise that our government doesn't act until it is pushed to the limits.
People have a point by saying this could have been avoided. We also see that the same thing that happened with Twaloloka almost repeated itself in Windhoek's Havana informal settlement. One Wednesday a fire broke out in one of the shacks during late afternoon, luckily it was contained in time but the family lost all their belongings including N$10,000 in cash.
I think our government should realise that as long as there are shacks made of flammable material in informal settlements, what happened with Twaloloka is bound to happen in other informal settlements. Shack dwellers need decent housing and the government needs to address this matter with urgency.
Let us stop reacting only when the worst has happened. Let us respond to all matters the way we responded to Twaloloka shack fire. Maybe if we handle every little situation the same way, we can prevent future disasters and save lives.