In light of the infectious coronavirus outbreak that has spread across the globe with no expectation of Namibia, the following events have been cancelled.
30th Independence concert
The Independence concert that was scheduled to happen on Saturday, 21 March 2020 at the Hage Geingob stadium has been postponed until further notice. MTC, Tafel Lager, NASRIA, Profile Investments and Huawei who are the organizers of the event assured the public that already bought tickets can either ask for a refund or wait until the new concert date has been announced. Contact 0818882000 for more information.
Kasi Vibe Namibia
Kasi Vibe Namibia Easter edition scheduled to happen from Friday, 10 April to Sunday, 12 April 2020 has been postponed until further notice. The organizers of the event that was supposed to take place at the Kuisebmund stadium in Walvis Bay all assured the public that new dates will be announced and communicated in due course. Contact www.kasivibenamibia.com for more information.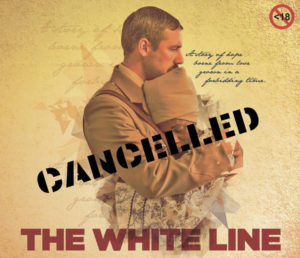 The White Line
The Namibia Film Commission together with its partners Future Media Namibia, Distell Namibia and Sterkinekor cancelled the scheduled premiere of The White Line on Friday, 20 March 2020. Refunds will solely be made at the Grove Ster-Kinekor by presenting your tickets. Contact @thewhite_line on Instagram for more information.
The Franco Cultural Center of Namibia
The Franco Cultural Center of Namibia (FNCC) has suspended their language classes, cultural and entertainment activities until 14 April. Contact 0812605130 for more information