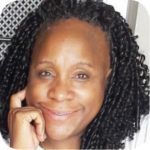 Jackie Wilson Asheeke
In pandemic lockdown, I began to rediscover my old skills for baking bread. It was like dusting the cobwebs off my inner mind. But, I enjoyed it every step of the way.
My momma taught me about using yeast and baking bread when I was a little girl. But, I was the youngest so my job was to set and clear the table after all meals. My older sisters did the cooking and baking with momma. So, I put those lessons aside for an entire lifetime and resurrected them when I lived in Ethiopia for four years and there was no bakery or grocery store with bread during those days. After I left Addis over 20 years ago, I put the bread making skills back on ice as I moved to Germany where there was a Bäckerei with many delicious kinds of bread and pastries on every corner. And then came March 27, 2020 and other than editing and writing at home, I had time on my hands.
The day before the lockdown came into effect, I went out and bought the few packets of yeast that were still available in the stores and a huge sacks of cake and bread flour. Then, I pulled out my grandmother's crumbling cookbook (from the 1940's) that always travels with me and started reading the instructions on how to make bread. I needed an update.
Of course the kitchen equipment available 70 years ago is not what we have to use today. Still, the understanding of how to work with the yeast is the same.
I have been busy making bread, but also pastry dough. I found a great recipe for making yeast donuts with glaze. The folks in my household love it! I use this recipe – www.blessthismessplease.com. But, I add a pinch of nutmeg to my flour mixture. And, I put oil on my hands when I knead the dough.
Here are some tips I learned though experience: When you heat the milk or water to start activating the yeast, don't make it too hot! Liquids that are too hot kills the little 'yeasties'. Yep…they live!
If the yeast does not come alive in your warm liquid, it's dead. Do not proceed and waste other ingredients. Throw that out and start again. I learned that the hard way.
First of all: what is yeast – "Yeast is a single-cell organism, called Saccharomyces cerevisiae, which needs food, warmth, and moisture to thrive. It converts its food—sugar and starch—through fermentation, into carbon dioxide and alcohol. It's the carbon dioxide that makes baked goods rise." (www.thespruceeats.com)
A pinch of sugar will make yeast bubble up, thus proving that the yeast is still active and hasn't expired.
I use instant yeast. Store excess dry yeast in the freezer. Yeast will last almost indefinitely when frozen.
One tablespoon (about one entire small packet) of yeast will leaven 3-6 cups of flour.
If your house is too cold (like now in the middle of Cape Town icy weather sent on to us!), turn on the stove for just two minutes and then let your dough rise in there. I use the warming tray down below the oven to allow my dough to rise. In the hot summer, I put my kneaded dough in a lower cupboard that shares an outside wall. It is cooler.
Check out www.thekitchn.com for the tips on using yeast. Happy bread and donut baking!